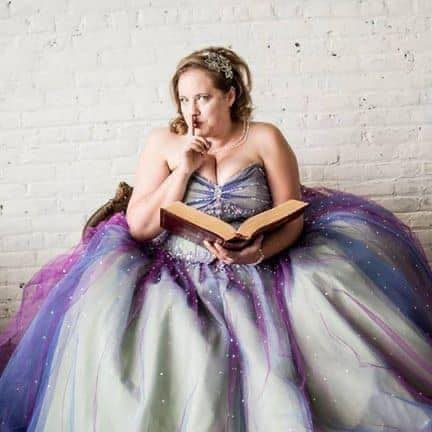 L.S. Quinn
Bookseller
L.S. Quinn is a writer, artist, performer, and activist. She has worked in editorial and nonprofit leadership roles in Ohio and Chicago, and is a graduate of The University of Akron. She is the founder and president of the board of The Reading Room CLE.
Brian Bardwell, Board Member at Large
Brian Bardwell is a law clerk at The Chandra Law Firm, where he works on cases involving the First Amendment, open government, civil rights enforcement, and sexual harassment. Before a career in the law, Brian was a reporter and editor covering criminal justice, education, and tax policy for newspapers around the Cleveland area and a national magazine. He is a graduate of the University of Virginia and the Case Western Reserve University College of Law.
Rev. J. Paige Boyer, Board Member at Large
Rev. J. Paige Boyer currently serves as the campus pastor for Westlake United Methodist Church's Simpson Metro West Campus and as Westlake's associate pastor for outreach and youth ministries. She is a graduate of Ashland University and Garrett-Evangelical Theological Seminary, and is a contributing editor of We Pray With Her, published by Abingdon Press.
Leslie Nienaber, Marketing Director
Leslie Nienaber graduated from John Carroll University with a degree in Marketing and has served as a marketing communications and digital marketing specialist across many different industries, including retail technology, microbiology, print/mail and promotional items. Her two most recent reads were The Immortalists by Chloe Benjamin and The Essex Serpent by Sarah Perry.
Casey Troost, Intern, Spring 2020
Casey is studying at Oberlin College.
Amanda maurer, intern, Summer 2019
Amanda just finished her first year at Loyola University Chicago, where she is majoring in English and Multimedia Journalism. After graduation, she would like to do something in editing or publishing: "I think there's something kind of exciting and beautiful in not having any solid plans."  She's a big Harry Potter fan (because, honestly, who isn't?), but her favorite book is The Book Thief by Markus Zusak.
Andreja Marsic, Intern, Summer 2019
Andreja graduated from Hiram College with her Bachelor of Arts in Marketing in August 2019.
Anne Schoonover, Media Intern, Winter 2019
Annie Schoonover is a junior at Oberlin College.  She is a Creative Writing major, and she plans to declare a minor in English next semester.  When she graduates, she hopes to work for an independent publishing company or literary nonprofit and write fiction in her spare time.  Her two favorite books are Her Body and Other Parties by Carmen Maria Machado and Fun Home by Alison Bechdel.
Elizabeth Jurisevic, Marketing Intern, Spring 2019
Elizabeth is majoring in Business Marketing and minoring in Entrepreneurship at Notre Dame College. Once she earns her bachelor's degree and completes graduate school, she would like to create and run her own business. Her favorite book is Entwined by Heather Dixon.
Join our team! We are always looking for volunteers and interns.